JUMP ALLIANCE & HARAS DES FORÊTS AUCTION - PART 2 - HARAS DES FORETS
One of the prestigious French breeding farm and one of the best young horses stables join their force to offer you an exceptional sale.
19 foals from the "Haras des Forets" and a selection of 18 subjects from 3 and 4 years old of the Jump Alliance stables will be auctioned on Fences Web on Monday 17th and Tuesday 18th August to come.
A public presentation of a foals selection and of all the jumpers will take place in Deauville on Thursday, August 13 at the end of the afternoon, just after the CSI Longines events.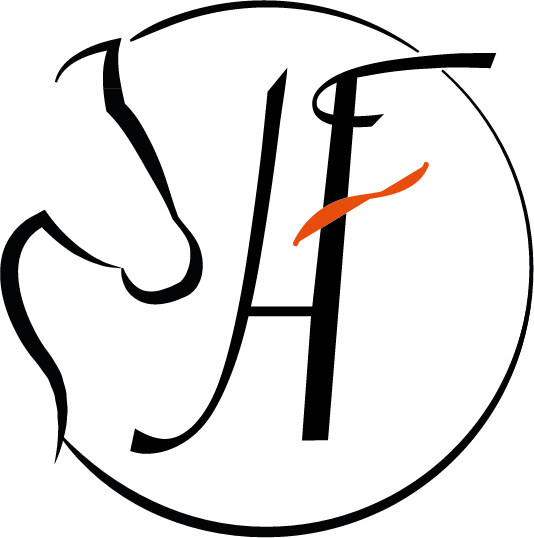 Part 2 dedicated to Haras des Forets foal will open on Monday August 17 at 6 p.m. and will close one horse  every 3 minutes on Tuesday August 18 from 7:30 p.m.
      As always, sales are without reserve price and without charge for buyers.
AUCTION organise at the request of the SVV Française d'Enchères de Chevaux d'Elevage et de Sport (Agreement N° 2002-258)
& by the ministry of Maître Olivier Baron, Auctioneer empowered & Judicial Prisoner at Montargis (45 - FRANCE)AE
This sale is following the auction JUMP ALLIANCE & HARAS DES FORETS AUCTION - PART 1 - JUMP ALLIANCE
---
Afin d'être en capacité d'enchérir, nous vous demandons une autorisation bancaire de 500 €. L'empreinte bancaire est une caution, elle ne sera débitée de votre compte qu'en cas de non paiement de votre achat à l'issu de la vente. Une fois votre carte bleue enregistrée, vous pourrez enchérir sur le lot de votre choix. Pour rappel, enchérir constitue un acte d'achat.
Vous devez vous connecter pour pouvoir enchérir.
---
Follow the auction from your Dashboard Print the catalog
Si votre téléphone s'est mis en veille le site n'est plus actualisé automatiquement. Il faut alors rafraichir la page.
---
This sale is following the auction JUMP ALLIANCE & HARAS DES FORETS AUCTION - PART 1 - JUMP ALLIANCE